A wide range of medical devices are being development to suit a range of purposes and uses. These products tend to have short lifecycles because they are often improved and enhanced. In order to rapidly and efficiently develop medical devices, it is crucial to take strategic efforts focusing on laws/regulations and approval/certification applications from the initial stages of development. We offer a range of services that cover both testing/analysis and regulation consulting, from research and development of medical devices to approval/certification applications. We can provide you with the optimal solution for each step of medical device development.
Background / Related Laws / Regulation / Revision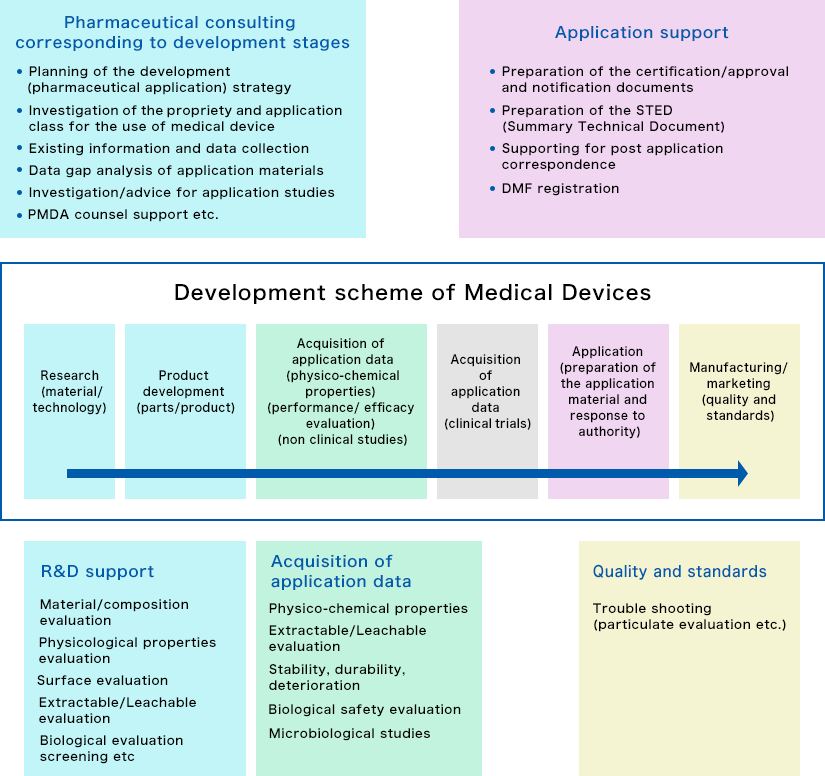 Consulting during the development stage
We can help you to survey and confirm existing items and information, and then to formulate and implement a development/application strategy based on approval/certification applications (pharmaceutical affairs applications)—all according to the concept of the device being developed and the progress of research and development.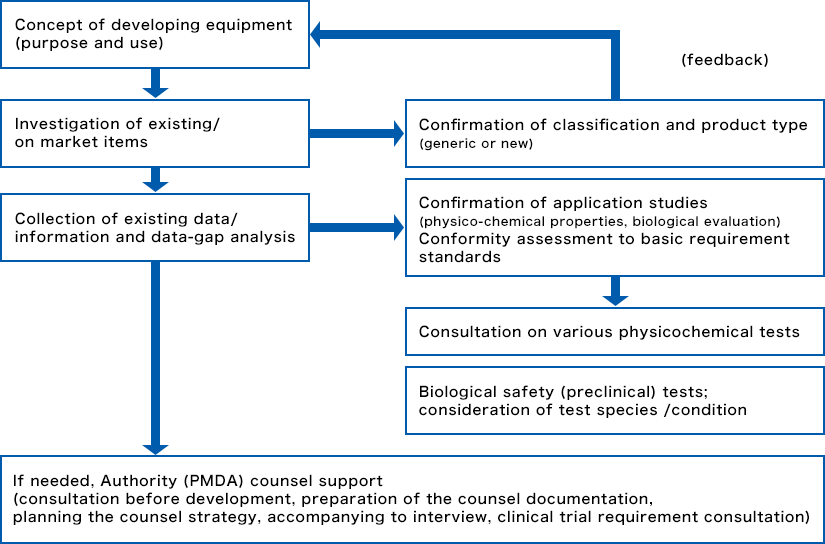 Approval / Certification Applications (Pharmaceutical Affairs Applications)
Based on the classification and application category of your medical device, our services help you to prepare application forms and attached documents (STEDs) and to respond to matters of inquiry from authorities—and to bring your product to market quicker. Applying overseas work with prominent consulting companies in the US and EU to support your efforts.
Technical News
Contact Us for Services
For inquiries and requests concerning services of analysis, measurements, products and consulting , please feel free to contact us via inquiry form or telephone/fax .
Telephone
FAX

+81-3-5689-1222