Support for development of power semiconductors using latest evaluation equipments
Power semiconductors are used for power control of converters and inverters, but in recent years there has been increasingly active R&D on high-performance GaN and SiC materials to replace conventional Si. At Sumika Chemical Analysis Service, we conduct internal structure/defect analysis and impurity evaluation in all processes, from SiC substrates and epitaxial films to finished devices, by using latest transmission electron microscopy and our own unique pre-treatment technique.
Features
Using new pre-treatment methods and ICP-MS, SCAS can quantify metal impurities contained in the bulk, surface, or thin film of low-solubility SiC materials at the level of ppb.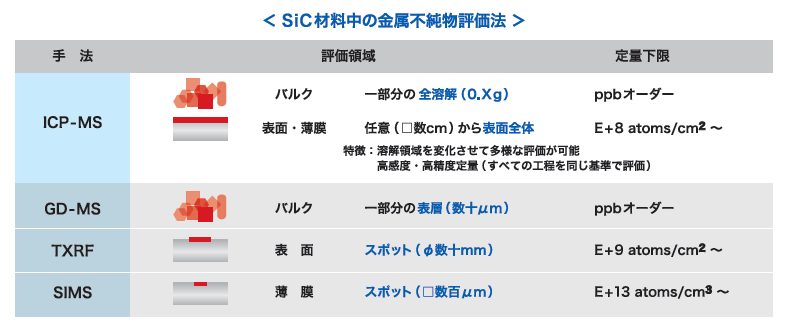 Test Items
Nitrogen annealing treatment is generally performed after formation of the gate oxide film to suppress defect formation at the SiO2/SiC interface, and thus it is necessary to ascertain the distribution of the introduced nitrogen. An attempt was made, using the high-sensitivity element analysis system of the newly introduced TEM, to elucidate the N distribution which was previously difficult to detect, and as a result, it was inferred that, due to nitrogen annealing, N is introduced more to the substrate side than the surface layer of the SiC.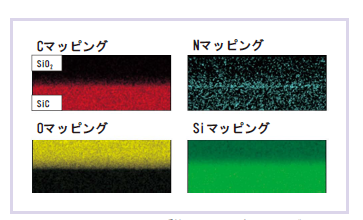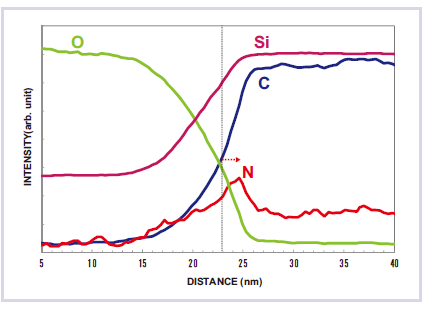 Contact Us for Services
For inquiries and requests concerning services of analysis, measurements, products and consulting , please feel free to contact us via inquiry form or telephone/fax .
Telephone
FAX

+81-3-5689-1222