Evaluation Examples of Biosensors
Glucose sensor evaluation
Reliability, responsibility and sensitivity are the key factors of sensor chip for glucose using enzyme electrodes. We provide customers evaluation methods to achieve high performance.
Uniform presence of Fe derived from potassium ferricyanide is observed by elemental mapping of each component.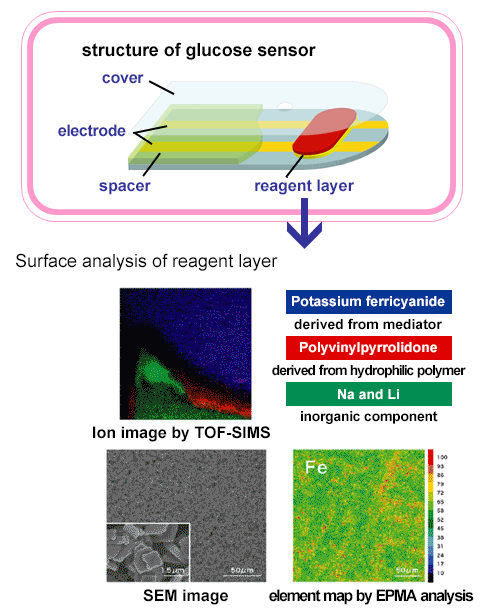 Application Examples
Other evaluation items: shape, physical properties, product stability test, etc.
Technical News
Contact Us for Services
For inquiries and requests concerning services of analysis, measurements, products and consulting , please feel free to contact us via inquiry form or telephone/fax .
Telephone
FAX

+81-3-5689-1222