Higher definition and improved yields for electronic devices
The chemical contamination analysis services offered by Sumika Chemical Analysis Service help to reduce molecular contaminants based on the results of analysis performed using the optimal method. We select chemical filters and materials within the clean room, and then select the best locations to measure based on your objectives (such as analyzing problematic processes).
Types of AMCs and analysis methods
Airborne molecular contaminants (ABCs) are largely categorized into five types: A, B, C, D, and E.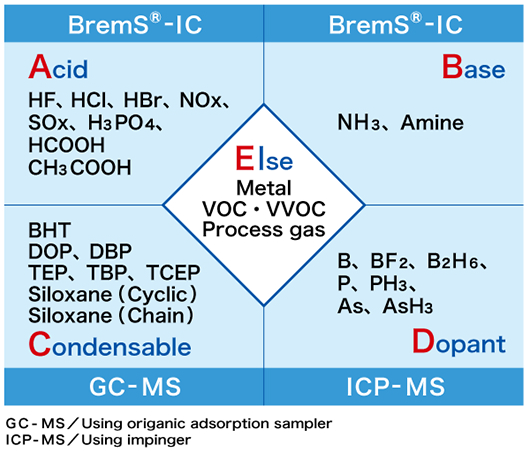 Technical News
Contact Us for Services
For inquiries and requests concerning services of analysis, measurements, products and consulting , please feel free to contact us via inquiry form or telephone/fax .
Telephone
FAX

+81-3-5689-1222