SCAS provides comprehensive support for dissolution tests to meet the diverse needs of our customers.
Features
We perform dissolution tests required for bioequivalence studies as well as preliminary tests, method validation and actual testing for solid formulations.
Quality assurance
We have IQ, OQ and PQ qualification processes for equipment installation and regular manufacturing. Every half a year we perfom USP calibration for system compliance test.
Facilities
Dissolution tester: Toyama Sangyo Co., Ltd. (NTR‐6100A, etc.), Agilent (VK7000) DISTEK (Evolution 6100)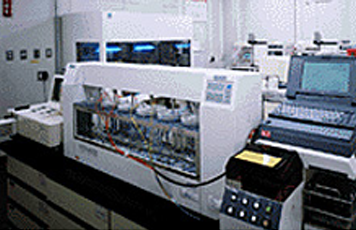 Our Experience
Preliminary testing
Method validation
Actual testing
Technical News
Contact Us for Services
For inquiries and requests concerning services of analysis, measurements, products and consulting , please feel free to contact us via inquiry form or telephone/fax .
Telephone
FAX

+81-3-5689-1222