SCAS can conduct soil nutrition analysis measurements at a low price with a quick turnaround time. Nutritional analysis of cultivating soil is required for proper fertilizer management in rice paddies, fields and other soils.
The 10 basic items analyzed are soil pH, electrical conductivity (EC), CaO, MgO, K2O, ammoniacal nitrogen (NH4-N), nitrate nitrogen (NO3-N), cation exchange capacity (CEC), available phosphoric acid (P205) and humic acid.
Instruments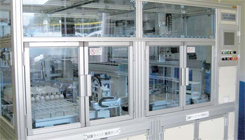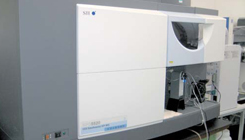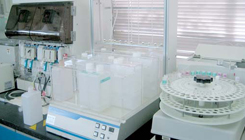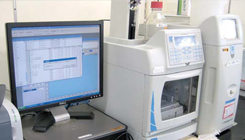 Contact Us for Services
For inquiries and requests concerning services of analysis, measurements, products and consulting , please feel free to contact us via inquiry form or telephone/fax .
Telephone
FAX

+81-3-5689-1222