We measure substances involved in a wide range of industries, from raw materials to products—including organic/inorganic component particle size distribution, micropore distribution, specific surface area, crystallinity, surface shape analysis, low level alpha-rays, catalyst properties, permittivity, refractive index, and gas permeability.
Main Test Items
Basic physical properties

Density
Viscosity
Contact angle
Surface tension, boundary tension
Specific heat
Evaporation heat
Sublimation heat
Fusion point, fusion heat
Thermal conductivity
Permittivity, dielectric loss
Static electricity
Conductivity, volume resistivity, surface resistivity, charge potential

Catalyst properties

Metallic surface area
Temperature-programmed desorption of ammonia
Temperature-programmed reaction method (hydrogen reduction, oxidation)
Lewis acid/Brønsted acid discernment
Crushing strength
Abrasion rate
Dry strength

Powder properties

Particle size distribution
Specific surface area (nitrogen gas adsorption method)
Micropore size distribution
Numerical evaluation of physical properties

Bulk density,,repose angle,,compressibility index,,spatula angle, agglomeration degree, activity, collapse angle,,angle of convergence,,dispersion degree

Activated carbon testing, catalyst properties

Chemical engineering properties

Boiling point
Vapor pressure

Other physical properties

Gaseous adsorption
Gas permeability
Please contact us about measuring other physical properties.
Application Examples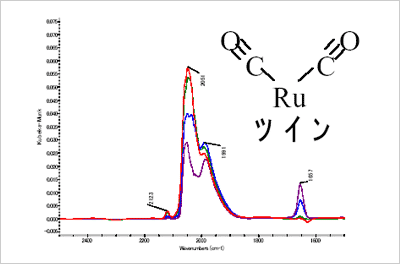 Technical News
Contact Us for Services
For inquiries and requests concerning services of analysis, measurements, products and consulting , please feel free to contact us via inquiry form or telephone/fax .
Telephone
FAX

+81-3-5689-1222