Based on the functional group information of the compound, select the corresponding group using Figure 1.
When you click on the group name, a list of separation data will be shown.
Among them, select the target compound or a compound with similar structure to see the data.
※

The separation factor is shown in the upper right of each data.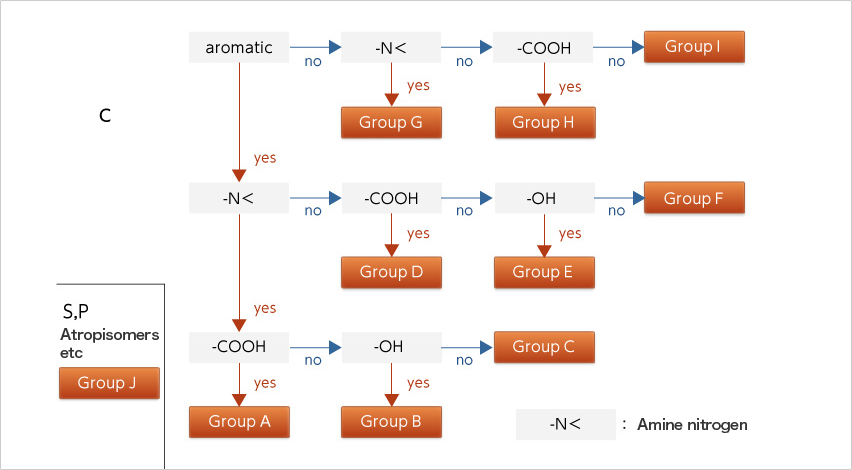 Contact Us for HPLC Columns
Please contact us for any information on related to HPLC columns.
Materials Division (Column Sales Team)
Telephone
FAX

+81-6-6466-5255